UNSPACES:
Anthropic [Concrete] Rocks
Creative Develoment in Geelong / Wadawurrung Country with Platform Arts / Generate GC

UNSPACES: Anthropic [Concrete] Rocks tests a new way of navigating public space, redirecting attention to interstitial and quietly present remnants of development, maintenance and urban degradation. Through collection, interaction and intervention, the concrete [anthropic] rock is understood as a cultural artefact of the anthropocene. Shaped by the systems and behaviours performed by the public, concrete rocks transmute from waste matter to socio-cultural objects of interest.
Through a shared activity of seeking and collecting Anthropic [Concrete] Rocks in three intimate tours, the artist invites public participants to collaborate and converse in a durational workshop format. Encouraging active engagement with typically *invisible* urban spaces and questions of value, the project becomes a shared act of resistance through public maintenance, care and exchange. Collected Anthropic [concrete] Rocks from the Geelong Tours will be installed at
Platform Arts
and as temporary interventions around Geelong CBD.
Both the Gold Coast and Geelong are in a period of intense urban growth marked by increasing demolition, construction and infrastructure development. Through these processes, materials like concrete have edged their way into public spaces beyond the work site and are appearing as an everyday urban geological phenomena in *rock* form.
This project is funded by the Regional Arts Development through City of Gold Coast. The Regional Arts Development Fund is a partnership between the Queensland Government and the City of Gold Coast Council to support local arts and culture in regional Queensland. This project is supported by Platform Arts (Geelong) and GENERATE GC, which is a City of Gold Coast initiative delivered in partnership with Tasdance and SITUATE Art in Festivals.

We acknowledge the Yugambeh people, the traditional owners of the land on which we work, and pay our respects to their Elders past and present, and all Aboriginal and Torres Strait Islander Peoples on the Gold Coast today.
SOVEREIGNTY WAS NEVER CEDED. ALWAYS WAS, ALWAYS WILL BE. [-O-]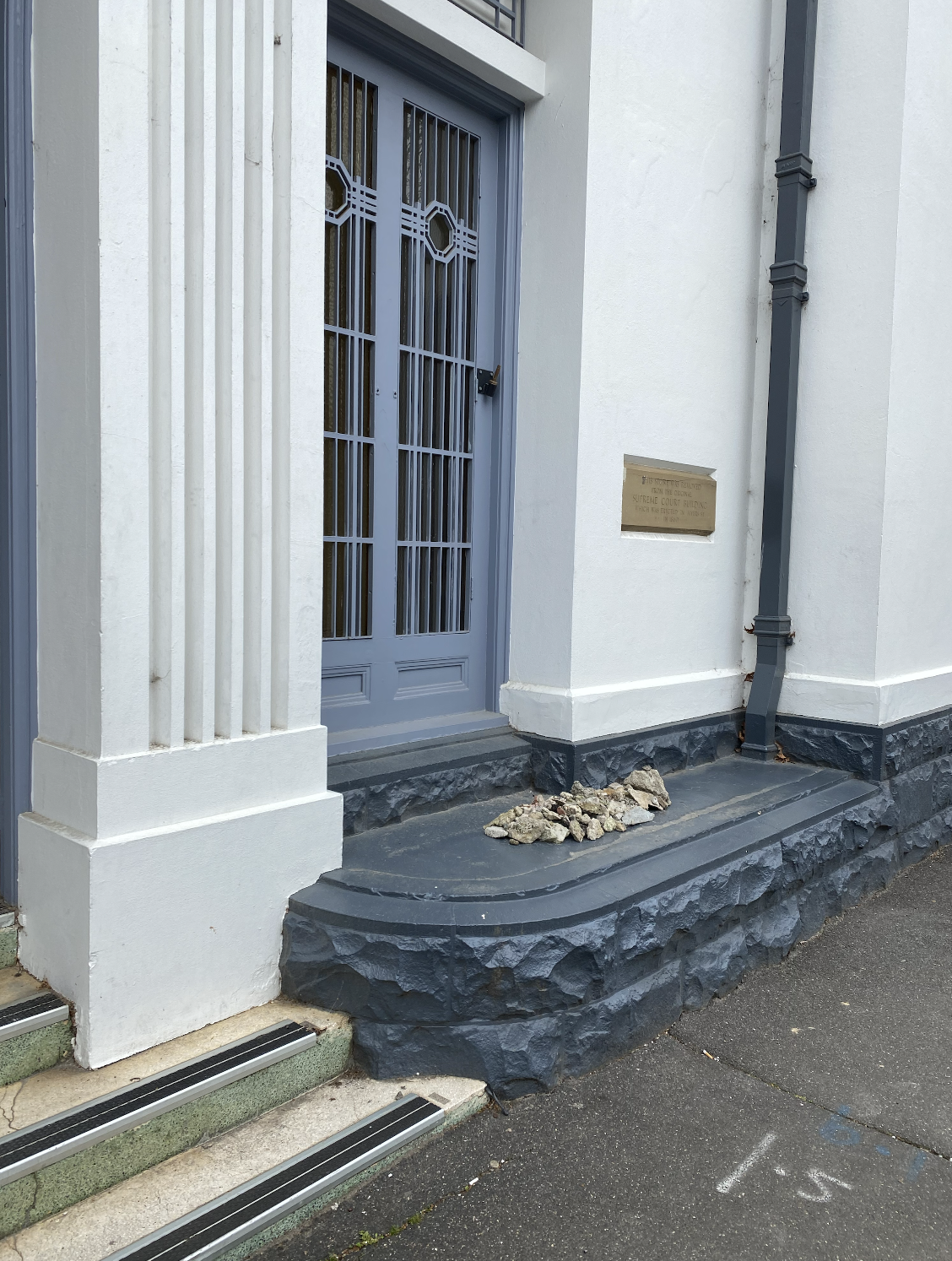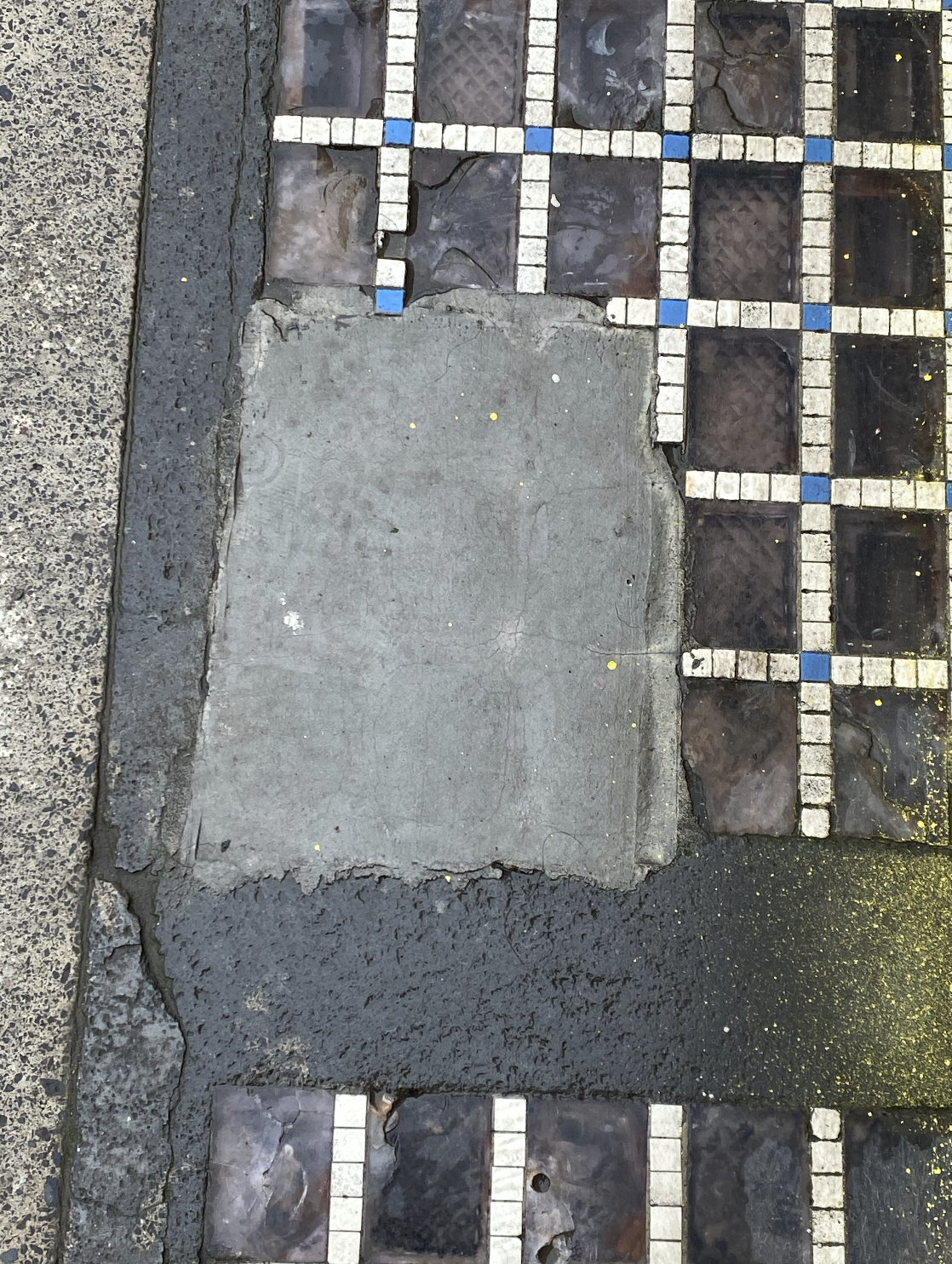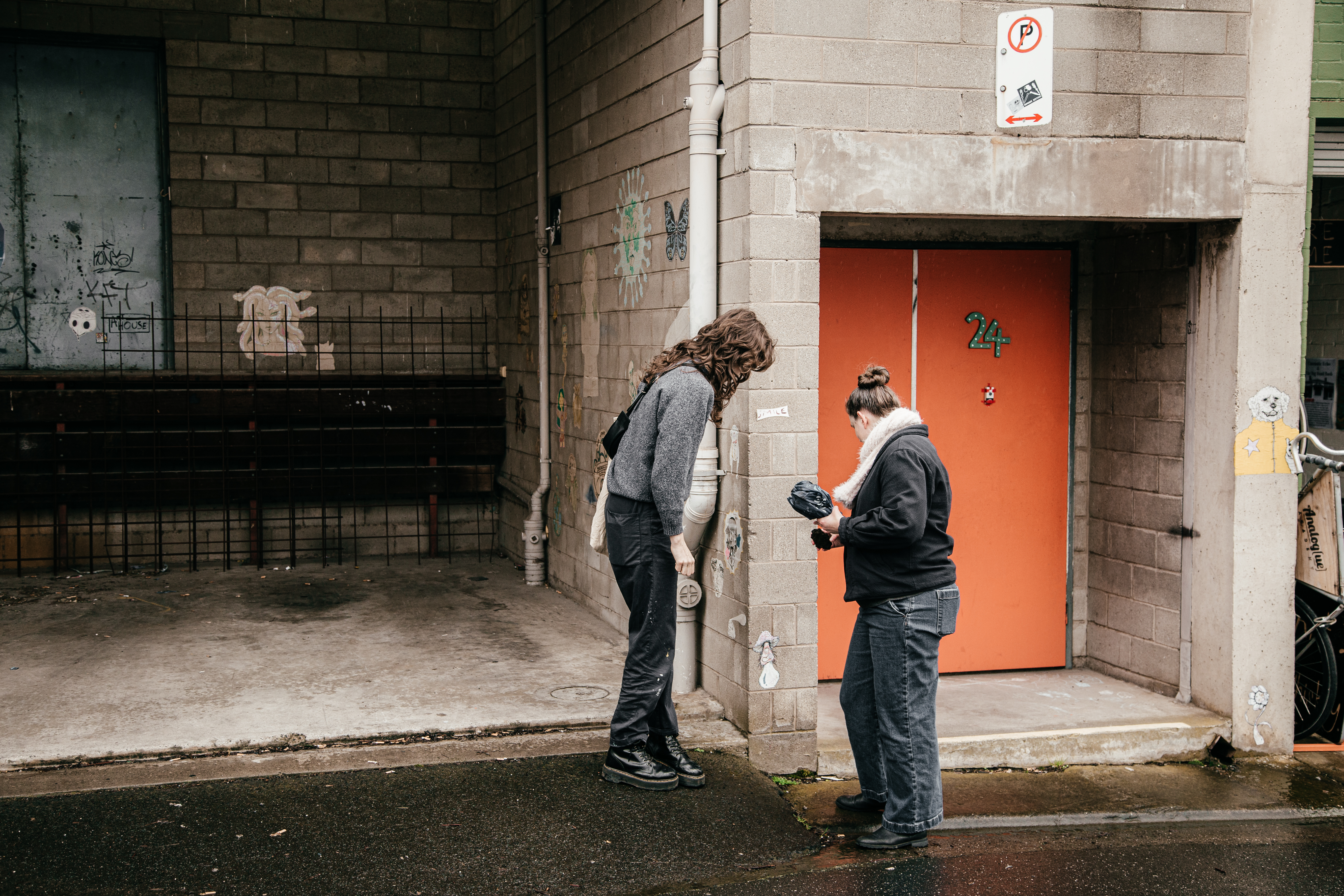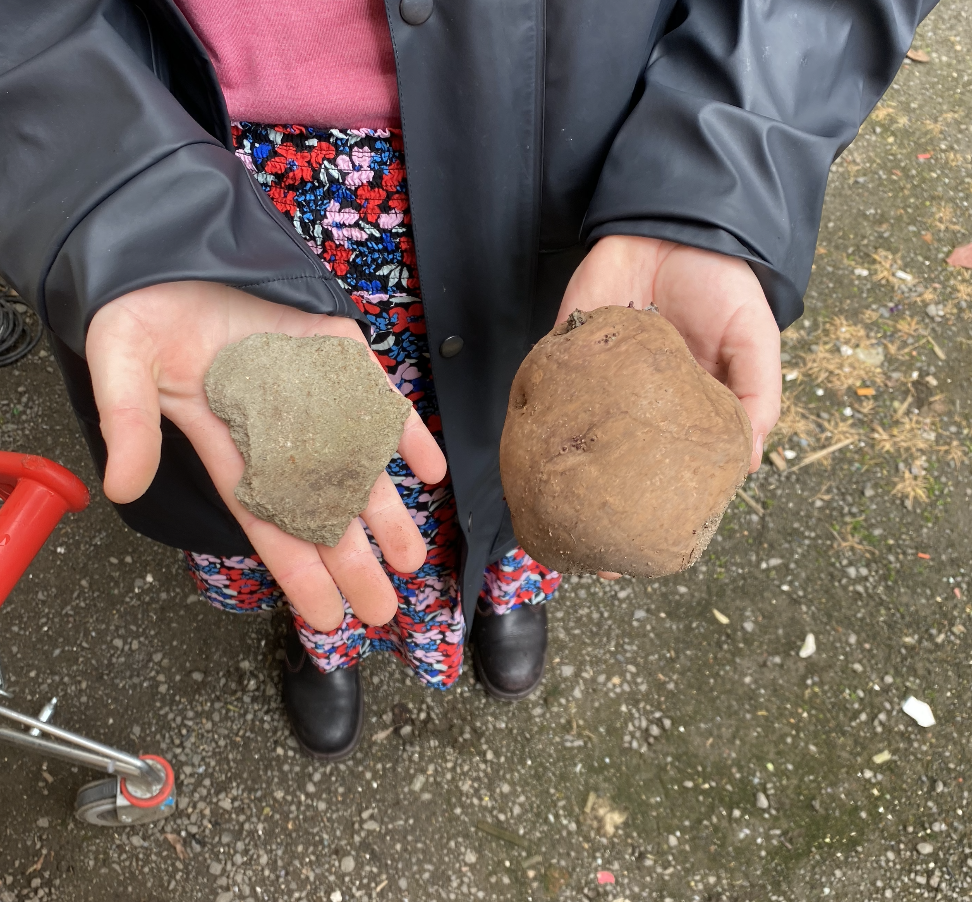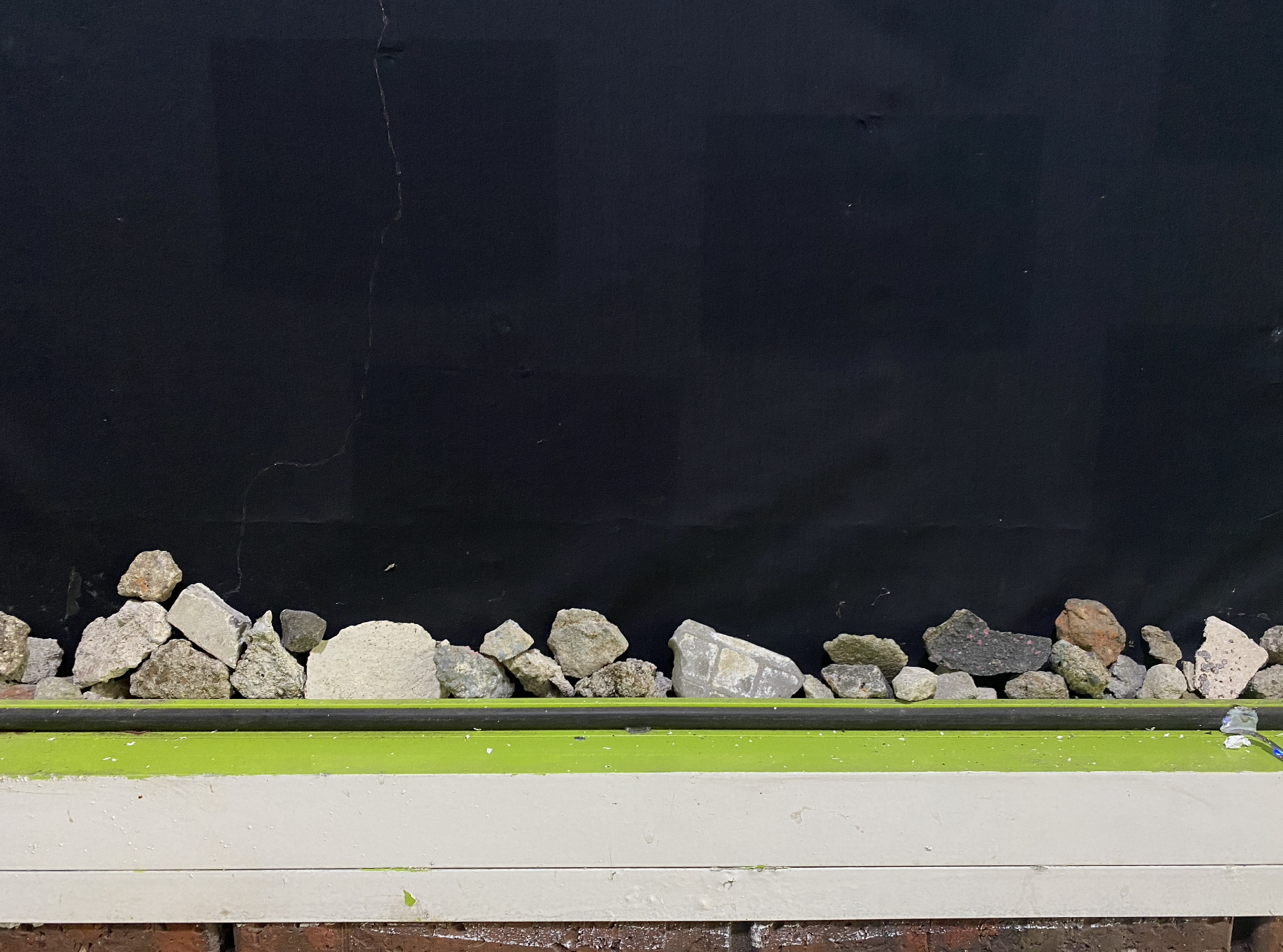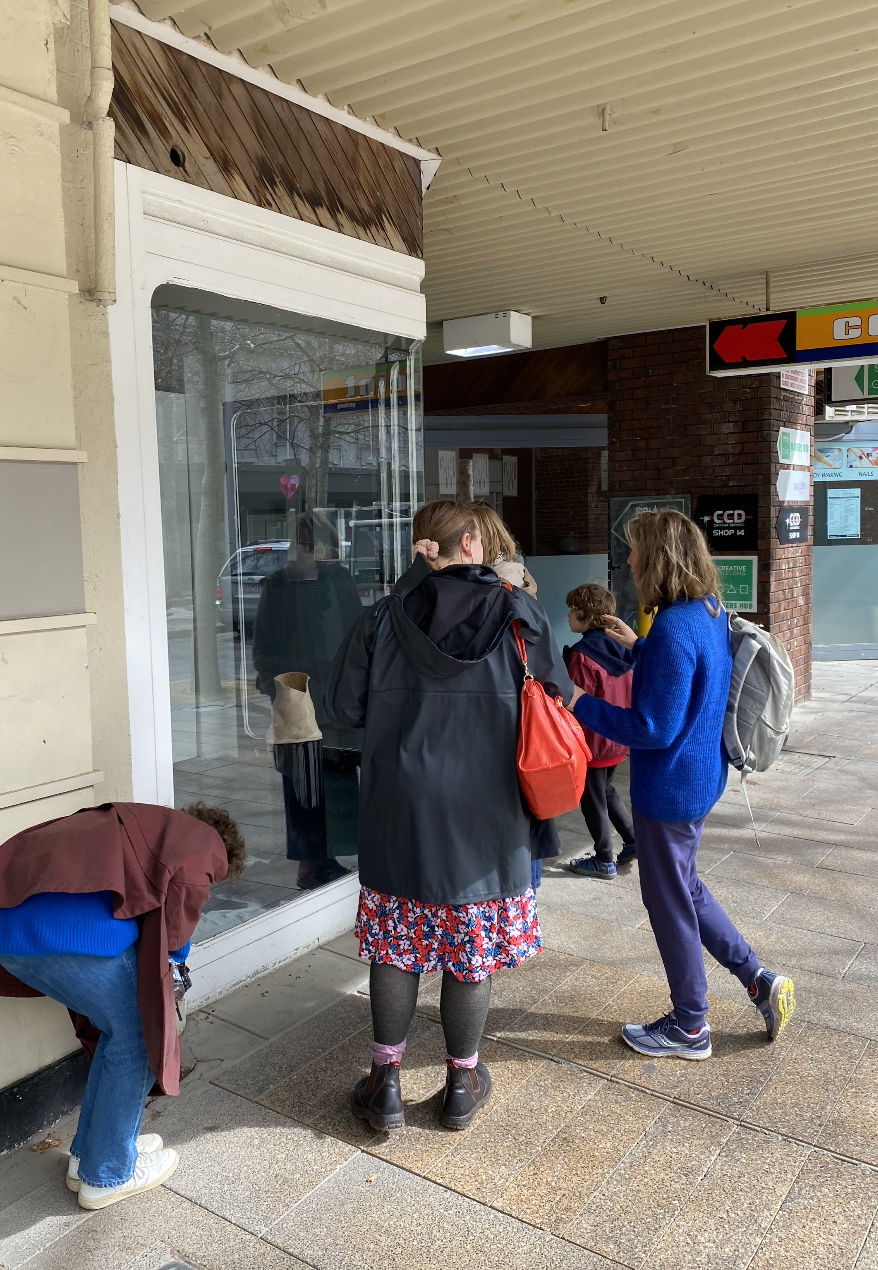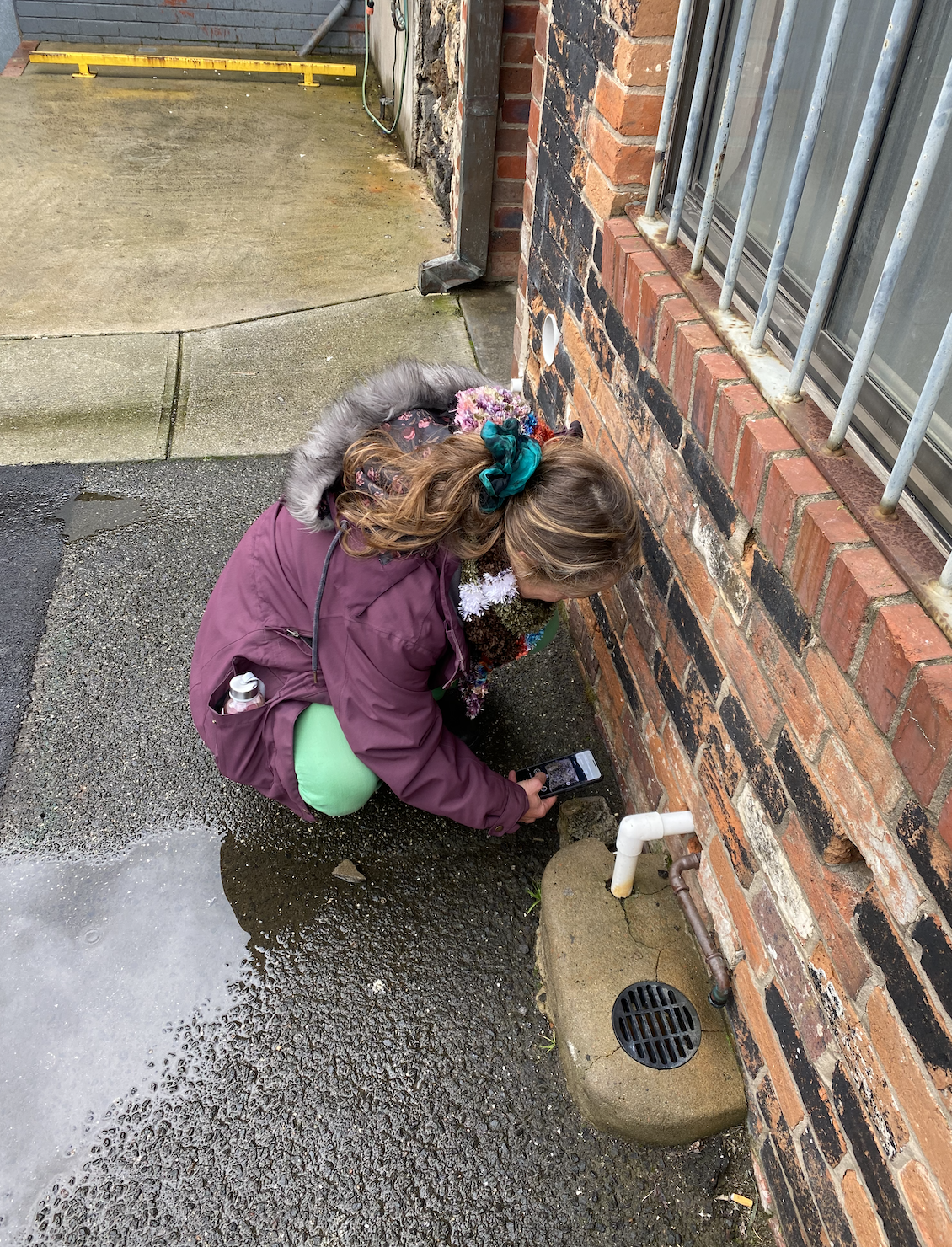 NOTES
THOUGHTS FROM UNSPACES

Real nature, fake nature
Nothing lasts forever
You need flat rocks to play Piko, so they don't move unpredictably [cc Leiko Manalang]
Poppy seeds can be dormant for up to 100 years
There is a lot of moss here
Expanding foam or mould?
Spillage
Fellow collectors
Not all concrete rocks are grey.
unspaces smell earthy. and wet.
La nina means more moss
it's like a little forest
Potato rocks
what are carparks for?
Grout, bitumen and quartz
there are cracks everywhere
real grass growing through fake grass
remembering water fountains
corn clips
Spiritual convenience – rocks for sale
Uninhabitable but inhabited
How do you own a rock.
Aggregates are rocks too
These are all future gemstones
>>> on-site in Geelong / Wadawurrung Country.
A REJECTION OF THE ANTHROPIC ROCK AS A PREMISE FOR FURTHER EXPLORATION
"So, in resonance with the delightful "What, if anything, is a rabbit?" (Wood, 1957), I ask, "What, if anything, is a rock?"

Manmade, rock-like things appropriately may be identified by such words as artifact, ceramic, brick, and concrete, or by existing phrases such as manmade glass. I don't even mind the phrases artificial stone or artificial rock. But anthropic rock is self-contradictory.

Was it Aristotle who said "Nature grades and man divides"? (For example, when describing rainbows, we define color names and bounds.) Taxonomies are used to categorize, but some types can cross taxonomic boundaries." –
Stephen A. Langford
The use of 'Anthropic' to describes lumps or "rocks" of concrete that have entered our everyday geologies, acknowledges the behaviours, systems, processes and happenings of the anthropocene that result in these objects. It references the actions beyond physically breaking down an industrial / man-made material of an anthropic rock, which occur in the distance and the past.
Through everday actions; in the street, on the construction site, on the road, the earth is repeatedly and relentlessly being terraformed, resulting in "new" rocks. The anthropic rock attempts to blend in with naturally formed rocks.
.
THINKING ABOUT AGGREGATES: The making and the breaking
The conclusion of togetherness and integrity (degradation) of concrete reveals the aggregate, the particles, landscapes, geologies and components that give the mixture strength, shape and volume.
But where do these composites come from? How are they taken? What does it mean to make a new space or place with another? Are concrete geologies new or old ecologies? These are the questions I'm asking of our urban spaces.
To witness and perform the everyday actions and behaviours that wear down concrete surfaces and services is of interest. Using the space simultaneously diminishes and sustains it.
Aggregate:

a whole formed by combining several separate elements.
"the council was an aggregate of three regional assemblies"
a material or structure formed from a mass of fragments or particles loosely compacted together.
"the specimen is an aggregate of rock and mineral fragments"
PARTICIPATE
UNSPACES: Anthropic [Concrete] Rocks VOL 3
WHEN:
Monday August 29 2PM – 4PM |Tuesday August 30, 9AM – 11AM | Saturday September 3, 12PM – 2PM

WHERE:
Meet at Platform Arts, Wadawurrung Country, 60 Little Malop St, Geelong VIC 3220

WHAT TO BRING:
hat, walking shoes, sunscreen, water bottle, sunglasses

WHAT TO EXPECT:
2–3KM *derive* (drift) through Geelong CBD and nearby suburbs; shared search, collection and discussion of found concrete rocks and the path they create through Geelong for the group; conversation and exchange with the city.

ACCESS INFORMATION:
this activity includes walking through public spaces that aren't necessarily maintained or built to accommodate wheelchair or assisted access needs. Please advise of your access requirements in your registration confirmation.
REGISTER
HERE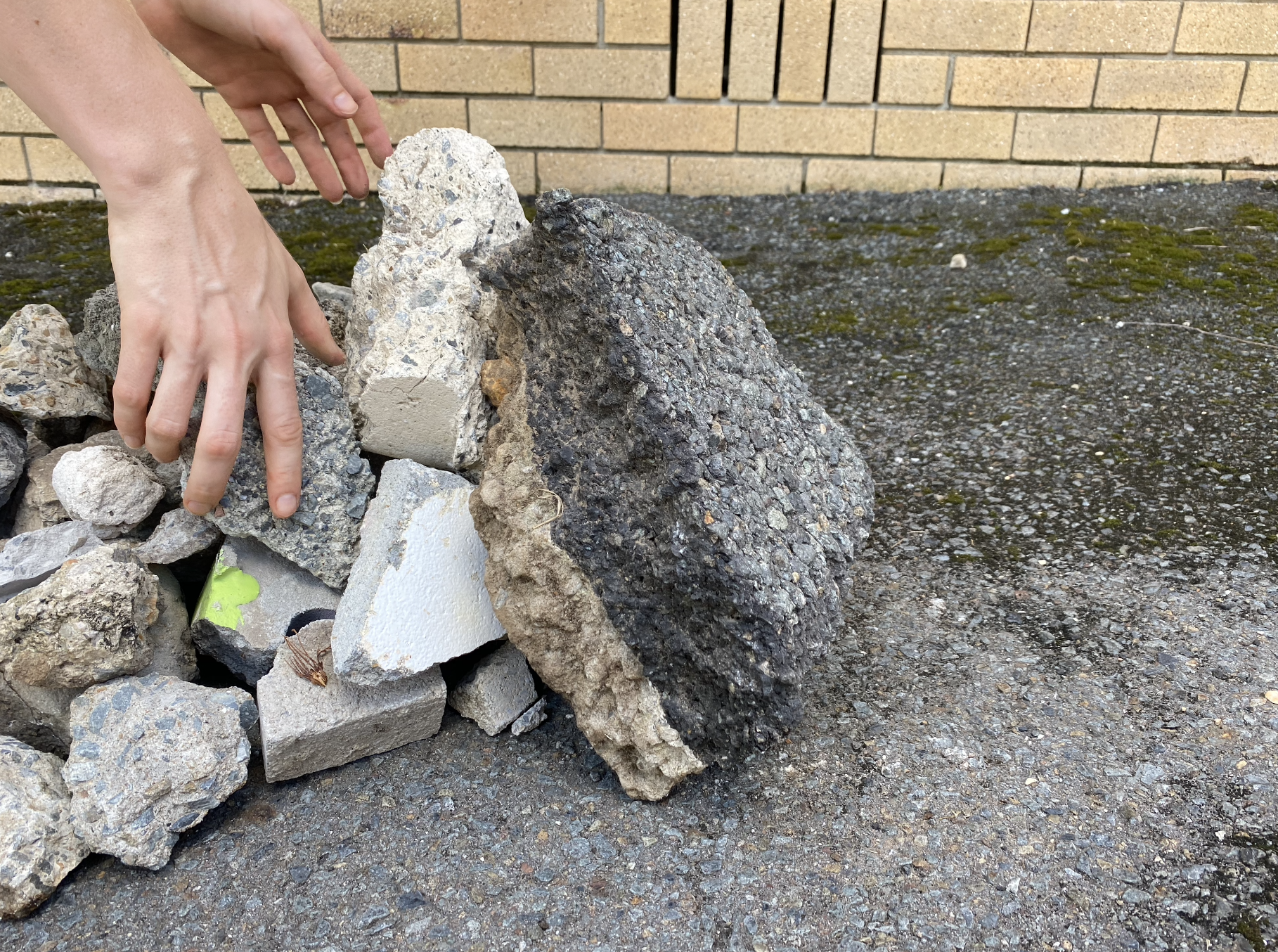 PREVIOUS
UNSPACES: Anthropic [Concrete] Rocks VOL 2
WHEN:
April 5, 2022, 8:30AM – 10AM

WHERE:
Meet at Art Work Agency, Unit 1 – 2 53 Cronulla Avenue, Mermaid Beach

WHAT TO BRING:
hat, walking shoes, sunscreen, water bottle, sunglasses

WHAT TO EXPECT:
2–3KM *derive* (drift) through Mermaid Beach, collection and discussion of found concrete rocks, conversation and information about Mermaid Beach.

ACCESS INFORMATION:
due to the nature of
this activity, which includes walking through public spaces that are aren't maintained to Australian accessibility standards it is likely unsuitable for wheelchair or assisted access requirements. Please advise of your access requirements in your registration confirmation.

REGISTER via email: laurieoxenford@gmail.com.
UNSPACES: Anthropic [Concrete] Rocks Pilot
Where: Robina, Gold Coast / Yugambeh
When: Tuesday, February 8, 2021
What: Anthropic Rock recovery tour with small group, 2-3km derive through Robina. Snacks provided.
Register + details (please share any access information):
laurieoxenford@gmail.com